Mark and Bailey called for help in their marriage. "I don't know that I have any feelings for my husband anymore," she shared on the first call. When we met with them, they described accurately what it feels like to be married 13 years. "I guess I'm just not as attractive as I was when we first met," Mark shared.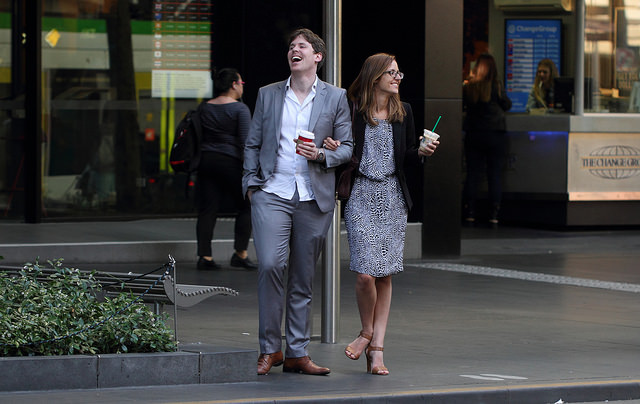 Mark and Bailey have not experienced an infidelity in their marriage relationship. There were no significant communication problems. They make decisions together and trust is high in the relationship. They are committed to growing old together.
But there is no passion. The flames of love had burned out. They saw each other as their best friend and soul mate, but there was no fuel for romantic love.
'Kiss me with the sweet kisses of your lips,for your love delights me more than wine. The pleasant aroma of your fragrance rises in the air; your name is like precious perfume poured out… Take me away with you; let's run away together!' Song of Solomon 1:2-4
The Dating Roller Coaster
Like many couples, when we discussed their dating history, they describe a roller coaster or activities. Early on in their relationship, they wanted to be with each other and do everything together. They could hardly keep their hands off of each other. When they were not together, they were on their phones with each other or writing notes to each other.   Their dating was on a wonderful high point.
After marriage, they spent the time that they had together focused on building a home. Work became very important to reach their mutual goals to start a family. It wasn't long before almost every conversation was about how to manage their household, who was doing what chore, which in-laws needed attention, how they were going to parent, who was writing what checks for which bills, and on and on.   Their love life was on a really low point.
They realized that the stuff of life was getting in the way of their love.   Mark and Bailey decided to have a date night every Friday. And the embers of their love were stoked again. Soon they were feeling the loving feelings they had lost. The did a good job of keeping discussions about household management and the like out of their date night experience. They experienced again another high in their relationship.
As we asked more questions about their date life, it became apparent that they had become too accustomed to doing the same thing over and over. Every Friday night they would meet after work at the same Italian restaurant. They only ordered the same few items off the menu. And when they returned home, they would fall into their regular evening routines. The dinner out had lost its date night status.
We encouraged them to follow the tips below to get their date night adventures going again. They put them to the test and discovered that the extra time in planning was greatly rewarded by the rekindling of their love life together.
Put More Adventure Into Your Date Night
Take Turns Planning. We have taken turns planning dates for years. The one who is responsible for planning the date is responsible for all aspects of the date coming together, including childcare (if applicable).
Decide the Frequency. We decided that we would, at minimum, have two dates per month. So Roy is obligated to plan one and Devra is obligated to plan one. We can schedule more, but two a month is our commitment.
Set a Budget. Decide together what the total date night budget should be. As a general rule, except for special occasions, the amount agreed upon should be the upper limit of the cost of the date experience.
Search For Things You Have Never Done. Perhaps you have never eaten that type of food, or you have never done that type of activity. Go for it. Look for activities, classes, functions, outdoor activities, workshops, etc. that you have never done. Walk in a place you have never walked. Go see something that you have wondered about but never experienced.
Enthusiastically Participate In Your Spouse's Date. You may not love the activity that your spouse has planned for the date. Roy tells about a time Devra took him out purse shopping prior to a wonderful meal together. The goal of the date is NOT the activity, but connecting with each other. Enthusiastically participate with the goal of finding connection and enjoyment together.
Review Together. The next day, let you spouse know whether you would be open to trying that activity again or not.
What Do You Have To Say?
We always love to hear from our readers. What have you done to keep your date nights working for you and your spouse? What advice would you add to our list of action steps to bring back passion in their marriage? If you tried these steps, how did it go?
This article was written by Roy and Devra Wooten, authors of "The Secret to a Lifetime Love". Learn more at www.LifeTogetherForever.com © Roy and Devra Wooten 2015. All Rights Reserved. You may replicate this article as long as it is provided free to recipients and includes appropriate attribution. Written permission for other use may be obtained at Secret@LifeTogetherForever.com.