"I'M NOT SURE IF I SHOULD CALL YOU OR A DIVORCE LAWYER?"
The Marriage Intensive was developed for couples whose relationship is on life support.  If you are wondering about the future of your relationship and are having trouble seeing a future with your spouse, the Marriage Intensive is the best chance for reviving your relationship.  You can feel hope.  If there is one cell within your body that believes there might be a sliver of hope, you need to give the Marriage Intensive a good try.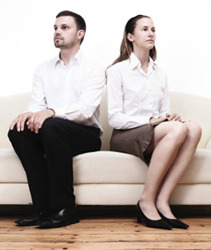 Our Marriage Intensives has been successful with couples who have…
experienced recent or a history of infidelity, adultery, pornography addictions, sexual acting out;
experienced financial disaster due to poor decisions of one spouse and are in deep mistrust over financial matters and the families financial future;
been separated for periods of weeks to over a year and who have not had sexual intimacy in over five years;
been through repair attempts with marriage counselors, pastors and others that have not worked in the past, and many other situations.