Four moments seems like such a short amount of time.  Yet if you take advantage of the opportunities within these four moments, you will have the power to create the life together forever you have always wanted.   Four moments out of every day are the most powerful to moving toward each other, instead of against or away from each other.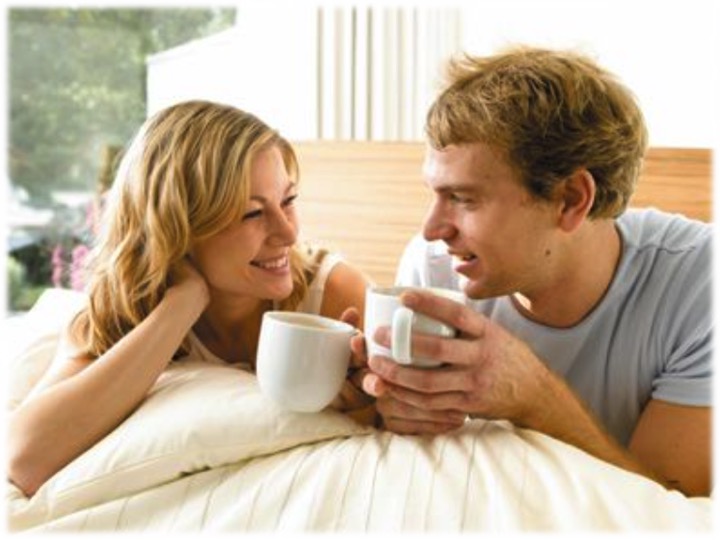 You improve your marriage by intentionally using the 4 most important relationship moments every day.
These four moments are powerful in and of themselves.  They are affecting your marriage whether you are being intentional about them or not.   You are probably not using them intentionally, which probably means they are being wasted, neglected or negatively impacting your marriage.
We challenge you to take advantage of the power within these four moments for one full week and watch what begins to happen in your spouse and within you… to strengthen a good marriage or repair a struggling marriage.
First Waking Moment.  The first moment you are both awake has great power for how you greet the day.  The choices you make in welcoming your spouse to a new day can send them into their day feeling positive and connected.  We may not be able to control how we awaken, but we choose how we first connect with the one we are committed to doing life together forever with.
Last Moment Before Departing.  Whether we are saying goodbye for a busy day as a stay-home spouse or a full day in the business world, how we send our spouse into their busy day can set them up for a day of positive feelings about our relationship and about us or a day of negative feelings about us.
First Moment Reuniting.  No matter how crazy our day has been, the first moment we see our spouse after being apart for the day is powerful for brining our hearts closer together and reducing the stress of the day.  Decide before you see your spouse how you will great them as your reunite in the home.
Last Waking Moment.  How we say goodnight has a great power of our feeling as we prepare for a good night's rest.  Whatever the last moment is that both of you are awake at the same time is an opportunity to share your heart with each other.
If you are not in the practice of using these four moments intentionally, the first few attempts will seem strange and uncomfortable.  Couples who use these four moments intentionally to improve their relationship have a high degree of marital success compared to couples who do not.  And using these four moments intentionally does not require the consent of your spouse. You can take full use of these four moments unilaterally, without telling your spouse you are doing it, and they will significantly impact your marriage relationship.
Use these powerful four moments to connect.  Share. Hug.  Appreciate.  Kiss.  Praise. Touch. Bless. Embrace.  Listen. Snuggle.  Thank. Understand.  Wish well. Desire.  Laugh. Talk.  Join together. Love!
Implement them for one full week and let us know how it worked out for you.
What do you have to say?
We love to hear from readers. What other suggestions you would add to this article? Do you know someone you need to forward this article to?
This article was written by Roy and Devra Wooten, authors of "The Secret to a Lifetime Love". Learn more at www.LifeTogetherForever.com © Roy and Devra Wooten 2017. All Rights Reserved. You may replicate this article as long as it is provided free to recipients and includes appropriate attribution. Written permission for other use may be obtained at Secret@LifeTogetherForever.com.