Arguing about money, parenting, in-laws, chores, sex, friends?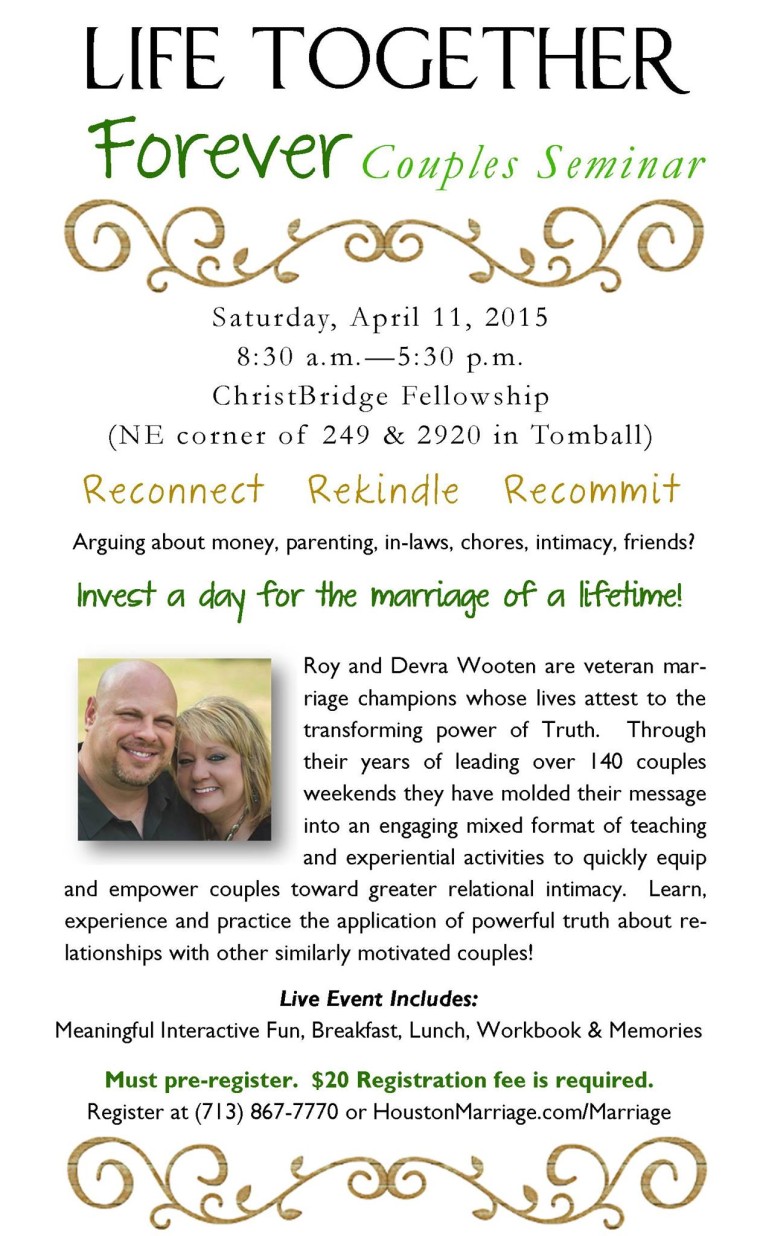 Invest a day for the marriage of a lifetime!
April 11th, 2015      8:30AM – 5:30PM
ChristBridge Fellowship
(NE corner of 249 and 2920 in Tomball)
Reconnect        Rekindle        Recommit
Roy and Devra Wooten are veteran marriage champions whose lives attest to the transforming power of Truth. Through their years of leading over 140 couples weekends they have molded their message into an engaging mixed format of teaching and experiential activities to quickly equip and empower couples toward greater relational intimacy. Learn, experience and practice the application of powerful truth about relationships with other similarly motivated couples!
Meaningful Interactive Fun
Breakfast
Lunch
Workbook
Memories