Over 2,000 people are murdered every year because they are in dangerous relationships. Whether it is called Domestic Violence, Dating Violence or Intimate Partner Violence, it is a dangerous relationship. Researchers have found some common tell-tell signs that indicate the relationship might be headed to the danger zone.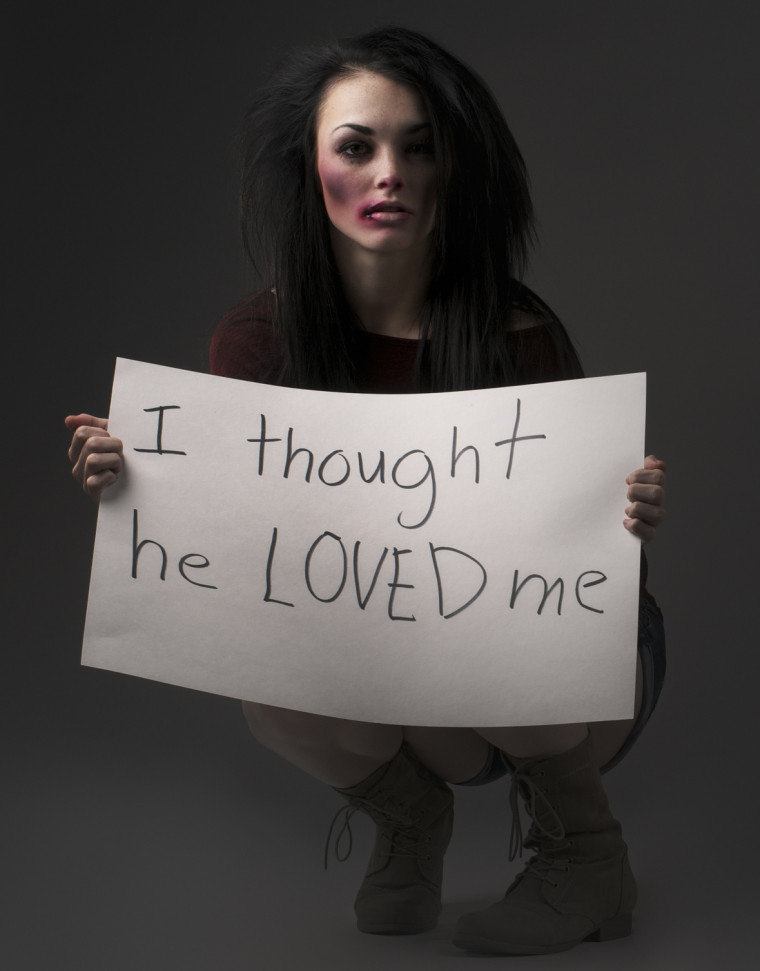 Husbands, in the same way be considerate as you live with your wives, and treat them with respect as the weaker partner and as heirs with you of the gracious gift of life, so that nothing will hinder your prayers. I Peter 3:7
No one would continue to date someone who was physically or sexually violent toward them on their first date. What happens is that the cycle of violence and control begins small and escalates over time. What is initially a raging screaming blow up over time develops into pushing and slapping and too often  grows into visits to the emergency room or worst, the morgue.
Catching the dangerous relationship at the early stages can prevent the horrible heart breaking tragedies later. Here's what to look for:
Telling you want to wear or not to wear, how to wear your hair, make up, etc. or to change your weight or appearance. Talking to others or on social media about how you look, making unflattering comments.
Telling you who your friends should be and who you can hang out with. Determining your social media contacts and posts. Determining when and how you can interact with your family members.
Extreme jealousy forbidding you to talk to almost anyone of the opposite sex.
Determining how much money you have to spend and what you should or should not buy or possess. Taking your possessions as their own, such as driving your vehicle, and keeping your phone or other possessions.
Blames you or others for their actions, problems and feelings instead of taking responsibility for them.
Threats to harm themselves, you, your family, friends or children.
Any type of violence or threats of violence. Humiliating and hurtful names, comments. Slaps, pinches, pushes, hits, holds you down or blocks you leaving. Harms animals or children. History of abusing former partner(s).
Demands of sex or affection. Coercion of sex or affection. Non consensual sexual activities of any sort.
What should you do if you notice that you or someone you know is in a dangerous relationship?
It is NOT YOUR FAULT. It is never your fault. There is something broken and wounded inside your partner who is creating a relationship cycle that is destroying who you are at your core.
Get help immediately. Talk to another trusted person in your life, minister, Christian coach or counselor. Let someone outside of the relationship know.
If you are not married, we encourage you to end the relationship. If they are not violent, let them know that if they are willing to get some professional help you may be interested in dating them again in the future. If they are violent in any way, including sexually, you need to end the relationship for good.
If you are married, we encourage you to make yourself and your children safe. If they are not violent, run (don't walk) to get some professional help for yourself and your spouse. Find a minister, Christian coach or counselor that you trust and get some help.
If you are married and there are signs of violence of any kind, create a safety zone by working with close friends or family members in your life (or a local women's shelter) to separate from the dangerous spouse until they are able to get the help they need to end this behavior. You will also need to seek help for yourself.
The most dangerous time in a dangerous relationship is when you are leaving. Please read these professional tips from domestic violence experts before you attempt to leave.
Some unhealthy relationships with these signs do not have to end. We have personally helped couples who are both committed to the marriage move from signs of a dangerous relationship into a healthy relationship. It takes hard work by both partners. It is hard for the abused to build strength and set firm boundaries and for the abusive partner to accept full responsibility for all of their behaviors and uncover the deep wound that continues to drive their controlling behavior. But through God's help it can be done.
This article was written by Roy and Devra Wooten, authors of "The Secret to a Lifetime Love". Learn more at www.LifeTogetherForever.com © Roy and Devra Wooten 2015. All Rights Reserved. You may replicate this article as long as it is provided free to recipients and includes appropriate attribution. Written permission for other use may be obtained at Secret@LifeTogetherForever.com.