Deidra was crying on the other end of the phone. "I don't think I can take this any longer. I've been stuck in a bad marriage for eleven years. I never wanted to be like my parents and leave, but this is no way to live life."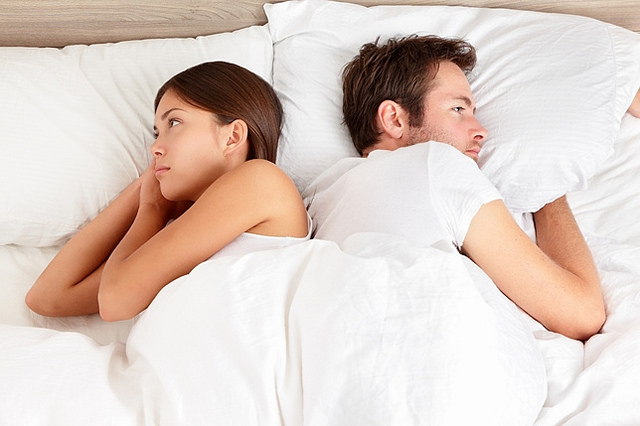 Deidra is like many of the couples we have met over the years in our Life Together Forever Weekends and in our Marriage Saving Intensives. For religious and cultural reasons, she is highly committed to her marriage. But her marriage is stuck in a seemingly never-ending negative cycle and it is affecting every other area of her life.
Signs You Are Stuck In A Bad Marriage
What To Do When You Are Stuck In A Bad Marriage
If you feel stuck in a bad marriage, you may feel like there are three options.
Stay Stuck – perhaps your religious or cultural beliefs require you to suffer through your lot in life. Over time your soul will die. It is as if the marriage has died and the corpse is laying around the house but no one had buried it yet.
Divorce – Give up and go through the painful process of splitting everything and loosing relationships, finances, social status, health, etc. Take the pain of this relationship loss into a new relationship and have an even greater chance of divorcing again.
Breathe New Life Into Your Marriage – Get help from professionals. Connect with a Minister, Christian Counselor or Coach and get unstuck. Get your issues resolved. Reconnect and recommit. Rekindle the passion together. Learn how to keep from getting stuck again.
'For I, the God of Israel, hate divorce! I, the Commander of heavenly armies, despise it when people wrap themselves in violence like a garment. So guard yourselves; be true to your wife and not unfaithful.' Malachi 2:16 (VOICE)
The Rest Of The Story
Deidra sent an email recently updating us. "I had no idea that we could ever have the love we have today… Thank you for saving (our marriage)."
Almost two years ago Deidra and Walt met us for a Marriage Intensive. The four of us spent the day together getting healing in the heart of their issues. They walked out together in a stronger relationship than they had ever been in and with an individualized action plan to move forward in a hopeful way.
Do not stay stuck in a bad marriage. Call us for help at 281-949-8115 for a free phone assessment and begin building the marriage you have always dreamed of having.
What do you have to say?
We love to hear from readers. Have you ever been stuck in your relationship?  What did you do that is helpful to move through it into a deeper connection?  What advice would you give couples who seem stuck?  Did you know that there is another option besides staying stuck in a bad marriage and getting divorced?  Do you know someone who you need to forward this article to?
This article was written by Roy and Devra Wooten, authors of "The Secret to a Lifetime Love". Learn more at www.LifeTogetherForever.com © Roy and Devra Wooten 2016. All Rights Reserved. You may replicate this article as long as it is provided free to recipients and includes appropriate attribution. Written permission for other use may be obtained at Secret@LifeTogetherForever.com.