Larry was tired. "I can't take her anymore. I can't take this life any more."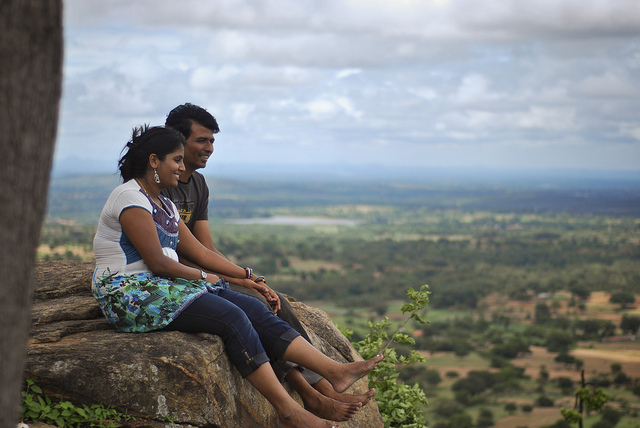 Larry and Shandra had been married for fourteen years. Seven of those years they had parented their only son, who was diagnosed with autism early in life.
Larry described a life of full time caregiving. The only break he got was when his wife would tag in. As she gave her required full attention to her son, he was lonely. He was miserable in his marriage and wanted to have his wife back.   He couldn't see a way forward.
Starving for Reconnection.
Larry and Shandra's situation was drastic, however, in our Life Together Forever Weekends and our Marriage Intensives, we meet couples who are similarly starving to reconnect. Is your marriage starving for reconnection:
Do you find yourself only "two ships passing in the night" as one moves from work to home while the other is moving from home to work?
Are your interactions with your spouse primarily about home logistics, chores, transportation, schedules, and other obligations?
Do you feel lonely in your marriage?
Are you occasionally wishing you could go back to the way it was early in the relationship?
Do you find that you drink or eat a lot more than ever before and that you do it most when you are feeling impacted by your relationship?
Are you occasionally wondering what it would be like if you had married someone else?
Do you spend time and energy engaging in "fantasy" relationships?
'Love is patient; love is kind. Love isn't envious, doesn't boast, brag, or strut about. There's no arrogance in love; it's never rude, crude, or indecent—it's not self-absorbed. Love isn't easily upset. Love doesn't tally wrongs or celebrate injustice; but truth—yes, truth—is love's delight! Love puts up with anything and everything that comes along; it trusts, hopes, and endures no matter what.' I Corinthians 13:4-7
It's Time For Couples Time
We recommended that Larry and Shandra find a relative or hire a professional with skills to care for their son and build regular couples time into their lives. We also recommended a couples vacation with their son being cared for by a respite organization.
Here are a few of our recommendations to build in couples time.
Within the next month, Larry and Shandra went on a couples vacation together. They spent the first day or so recovering their energy, sleeping and vegging on movies. When they returned, Larry reported that their couple's vacation "saved their marriage."
What do you have to say?
We love to hear from readers.  Do you think you need more time together as a couple?  What of the suggestions are you interested in trying?  What is working for you and your spouse in creating couples time together?  Have you ever been on a couple's vacation?  What would you add to our suggestions?  Do you know someone who you need to forward this article to?
This article was written by Roy and Devra Wooten, authors of "The Secret to a Lifetime Love". Learn more at www.LifeTogetherForever.com © Roy and Devra Wooten 2016. All Rights Reserved. You may replicate this article as long as it is provided free to recipients and includes appropriate attribution. Written permission for other use may be obtained at Secret@LifeTogetherForever.com.