Shawn and Abby approached us during a break at one of our Life Together Forever Weekends.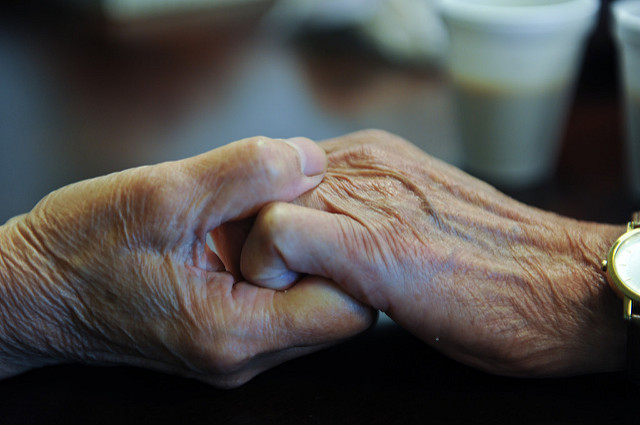 "You talked about how important it is to pray together. We have never done that and we don't know how to get started."
The Power of Prayer In Your Marriage
One survey found that less than 1% of couples who pray regularly together get a divorce. It is astounding that there is one thing that best predicts a lifelong love. Prayer makes a difference in marriage.
Couples who pray together are on the same page with each other than couples who do not.
Couples who pray together are more emotionally connected with each other.
Couples who pray together focus more attention on each other.
Couples who pray together feel closer to God than those who do not.
Prayer Changes Marriages
Accessing the All Powerful God of the Universe will change your marriage. Through scripture God promises the following to those who pray:
"Ask, and it will be given to you; seek, and you will find; knock, and it will be opened to you. "For everyone who asks receives, and he who seeks finds, and to him who knocks it will be opened." Matthew 7:7-8
"And all things you ask in prayer, believing, you will receive." Matthew 21:22
"Whatever you ask in My name, that will I do, so that the Father may be glorified in the Son. "If you ask Me anything in My name, I will do it." John 14:13-14
"If you abide in Me, and My words abide in you, ask whatever you wish, and it will be done for you." John 15:7
"You did not choose Me but I chose you, and appointed you that you would go and bear fruit, and that your fruit would remain, so that whatever you ask of the Father in My name He may give to you." John 15:6
"and whatever we ask we receive from Him, because we keep His commandments and do the things that are pleasing in His sight." I John 3:2
"This is the confidence which we have before Him, that, if we ask anything according to His will, He hears us." I John 5:14
"Again I say to you, that if two of you agree on earth about anything that they may ask, it shall be done for them by My Father who is in heaven." Matthew 18:19
How To Pray As A Couple
Engage in silent prayer together at the same time.
Pray separately or together for each other's prayer list.
Pray together every time you eat together.
Pray while you are driving down the road together, but keep your eyes open.
Text a prayer to God to your spouse.
Keep a prayer journal you both write in and write your prayers to God in the journal.
Pray together in response to what you are experiencing in your life.
Pray as you both awake and/or before you go to sleep.
Pray for peace and harmony when your marriage is in a negative pattern of interaction.
Pray in front of and with your children.
Prayer Resources
Matthew (6:5-15) records a model prayer Jesus left us. Max Lucado's "Before Amen" is a great resource to help us understand the way to pray as Jesus prayed.
Stormie Omartian's "A Book of Prayers for Couples" and "The Power of Prayer to Change Your Marriage" are great resources for couples.
Squire Rushnell and Louise DuArt's "The 40 Day Prayer Challnege: Unlocking the Power of Partnered Prayer" is a good resource.
Les and Leslie Parrot's "The One Year Love Talk Devotional For Couples" is a great starting point for prayer and discussion about eternal maters together.
What do you have to say?
We love to hear from readers.  How do you and your spouse pray together?  How has your marriage been improved with couples prayer?  Is there something you need to start doing to begin having couples prayer together?  What other suggestions would you add to this article?  Do you know someone who you need to forward this article to?
This article was written by Roy and Devra Wooten, authors of "The Secret to a Lifetime Love". Learn more at www.LifeTogetherForever.com © Roy and Devra Wooten 2016. All Rights Reserved. You may replicate this article as long as it is provided free to recipients and includes appropriate attribution. Written permission for other use may be obtained at Secret@LifeTogetherForever.com.