We spent the morning of the writing of this article watching a herd of deer eating and hanging out together on the shores of Lake Travis in Spicewood, TX. It is a beautiful and tranquil site with the lake in the background, seven or more different types of bird chirps in the air and a comfortable sixty-eight degree occasional breeze. Life is good!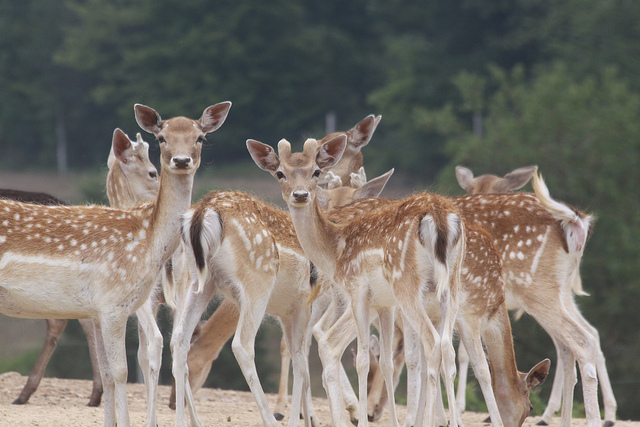 We began talking about how important it is to eat together. It is amazing how many of our most important discussions have been over the dinner table. Every celebration we have shared has included food. And we both know what the other's favorite meals and ordering preferences.
Meals Are Important
Besides meeting nutritional needs and the enjoyment of food, according to research, meals have great benefits. When families dine together, their children have
higher academic performance.
Higher self esteem.
Greater sense of resilience.
Lower risk of substance abuse.
Lower risk of teen pregnancy.
Lower risk of depression.
Lower likelihood of developing an eating disorder.
Lower rates of obesity.
When couples eat together, they also enjoy benefits.
Believe it to be one of the most positive parts of their day.
Report higher satisfaction of togetherness and cohesion.
Creates a sense of home.
Helps balance work and home life.
Couples who eat together are less obese than couples who do not.
Couples who eat together have more nutritious meals.
Meals Were Important to Jesus
According to Tim Chester, of Theology Network, meals were a big deal to Jesus.
Jesus said, "the Son of Man came eating and drinking" (Luke 7:34).
"In Luke's gospel, Jesus is either going to a meal, at a meal or coming from a meal".
Jesus ate with his Apostles, traitors, and sinners.
Meals were essential to the mission of Christ because they embody and enact the grace of God.
Almost all of Jesus' boyhood faith traditions involved food and he instituted an important sacrament of communion including the elements of bread and wine.
Making Your Marriage Better One Meal At A Time
We want to encourage you to be intentional about making your marriage better.   Eating meals together is an easy way to reconnect and strengthen your marriage relationship. Here are some suggestions:
Take turns designing the meal and enjoying cooking pieces of the meal together.
Take a cooking class together.
Spend a few moments inviting God into your meal time by praying together.
Schedule meals together without the children.
Be intentional in planning. Get up early and take a few minutes longer to enjoy breakfast together.
Bring breakfast to your spouse in bed.
Make a special date night feeding each other.
Do the dishes together following a meal.
Take turns cooking and cleaning up afterward.
Teach your spouse how to make that special meal.
Take time out of your meal to not talk about negative things in your marriage. Instead use Conversation Starters.
Always say thanks to your spouse for the effort, even if you did not appreciate the taste of the food.
What do you have to say?
We love to hear from readers.  Do you enjoy eating meals together?  What are you doing to become intentional about enjoying couples time around meals?  What other suggestions would you add to this article?  Do you know someone who you need to forward this article to?
This article was written by Roy and Devra Wooten, authors of "The Secret to a Lifetime Love". Learn more at www.LifeTogetherForever.com © Roy and Devra Wooten 2016. All Rights Reserved. You may replicate this article as long as it is provided free to recipients and includes appropriate attribution. Written permission for other use may be obtained at Secret@LifeTogetherForever.com.