Ronald and Linda had been married for 7 years when he called with the question. "I don't know if I need to separate, divorce or try to work on our marriage with you guys?"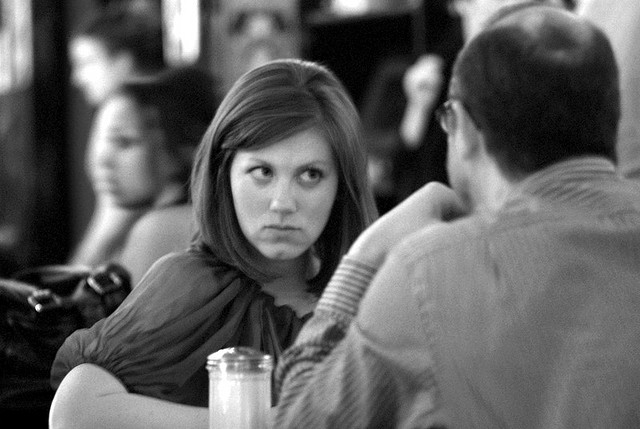 Things were dark in the home. He told us that she seems to not care about how the home looks, how their two young children are parented, what their finances are, or about their relationship. "Every time we get help, she does better for a little while and then slips right back into the same old pattern of doing nothing."
Common Reasons For Separation
Lost That Loving Feeling – Usually the spouse who claims this reason in some way wants to feel the relational high they felt when they first began the relationship.  Passion and love is missing in the relationship.
Third Party – There is someone new in their life that they are having an emotional or sexual affair with and they have begun thinking they married the wrong person and would be better off in this new relationship.
Peace – The relationship has become so acrimonious that no one can bring up any issues to the other without an emotionally draining argument. There are few, if any, conversations that are not negative.
Abuse – The relationship has become abusive financially, physically, emotionally, etc. One spouse is dominating the relationship in such a way that it has or is becoming a dangerous relationship.
Medical Issues – One spouse can no longer tolerate the addiction or mental illness of the other spouse who is unwilling to get the help they need to be healthy again.
Tired of Trying – The promises of the other spouse are always short lived and they are tired of waiting for their spouse to change and tired of being the one responsible for the relationship.
Find Myself – One spouse is in a type of midlife crisis of some sort and are unhappy with who they are and blaming the other spouse for what they do not like about themselves. They want to discover who they truly are and believe they can do that best without the relationship.
Should We Separate?
It is our experience that it is always best (except for when the relationship has become dangerous) to stay in the same roof, and if possible, in the same bed. With the help of a minister, Christian Counselor or Coach, rules of engagement can be developed that allow for some normalcy in the routines of any children involved and both spouses.
Except in cases where the relationship has become dangerous, couples should stay in the same home, and in the same bed if possible, for the following reasons.
Affair Triggering – When a couple is separated, the spouses are more likely to seek the comfort and companionship of another. If it is because of an emotional affair, it usually leads to a physical affair. If it is because of a physical affair, it usually increases the cheating spouse's activities.
Costly – Two households are more expensive than one. Most couples in messy marriages already have the symptom of financial woes. Separation makes it worse.
Disruption to Children – Children need structure and routine. Separation disrupts both and frequently causes children to begin to perform more poorly in school, act out or withdraw socially, and wonder about how much they are loved or valued.
Confusing Goals – If there is disharmony in the relationship that is not dangerous, separation may bring relief and temporary peace.   A spouse is more likely to forget how much they want a loving relationship and be temporarily happy with getting relief from the struggle in the relationship.
Does Not Work – Sometimes a betrayed spouse believes that banishing their cheating spouse will punish and hurt them in some way. They think absence away from the family will be as painful as the pain they are experiencing because of the betrayal. The separation rarely causes the cheating spouse pain and in fact is the best opportunity for more betrayal.
Except for dangerous relationships, separation is never the best option for achieving the healthy marriage relationship you want.
Instead of separation, we recommend you consider a Marriage Intensive. A couple spending the day together working on the wounds in the core of the relationship will determine if there is a way forward together and what the path forward should be. Working on your marriage with a trained minister, Christian Coach or Counselor will be better than trying to do it on your own.
Traditional marriage counseling rarely works in these situations. That is why we recommend without reservation the Marriage Intensive.  Ronald and Linda came to one and it saved their marriage.  Four years later, Ronald believes that if they would have separated, it would have led to a divorce.
What do you have to say?
We love to hear from readers. Do you agree separation should be reserved only for dangerous situations in the home? If you have ever wondered about whether you should separate or not, what did you do to help you make the decision?   What advice would you give couples who are talking about separation?   Do you know someone who you need to forward this article to?
This article was written by Roy and Devra Wooten, authors of "The Secret to a Lifetime Love". Learn more at www.LifeTogetherForever.com © Roy and Devra Wooten 2016. All Rights Reserved. You may replicate this article as long as it is provided free to recipients and includes appropriate attribution. Written permission for other use may be obtained at Secret@LifeTogetherForever.com.