We have worked with a large number of married couples on the brink of divorce in our Marriage Intensives who have told us that they tried traditional marriage counseling and it has not worked. Too many couples who make the decision to divorce have had the same experience.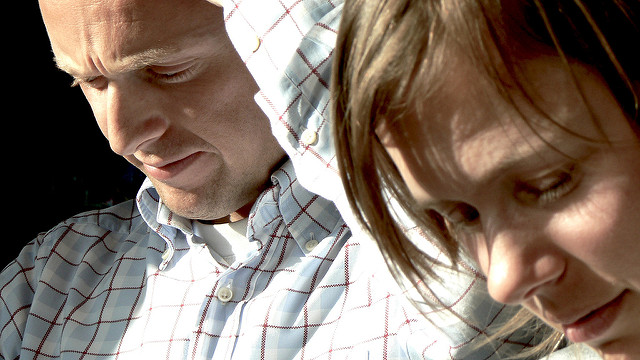 Studies reveal that traditional marriage counseling has some challenging results.
Less than 20% of couples made meaningful gains that lasted more than a year.
About 25% of couples report that their marriage is worse two years following traditional marriage counseling.
More than a third of people who try traditional marriage counseling divorce within the next four years.
1 in 4 couples who completed 26 or more weekly marriage counseling sessions separated or divorced when the counseling sessions ended.
More than half of those who seek individual counseling for their marriage end up divorcing.
Why Traditional Marriage Counseling Fails
Too Late: Couples try to fix their marriage without help. They wait until their relationship is so severely damaged that anything short of a miracle will not help. Imagine someone suffering a traumatic injury walking into a primary care physician's office bleeding out. They need an emergency room and traditional marriage counseling only offers a primary care type approach of a couple of sessions a week.
Takes Too Long: The amount of pain in the relationship is so deep and the amount of change is so slow that one spouse gives up before getting there. The traditional marriage counseling approach can takes months of weekly sessions to achieve positive results.
Individual Therapy For Marriage: Too many times a counselor who has not had much experience with couples will want to meet with the person who calls to set up an individual counseling session. Individual therapy that is marketed to improve marriages too often ends up with the therapist providing a safe place for emotional support for the individual spouse every week without offering any effective way to repair and strengthen the relationship. The therapist becomes little more than a paid friend to hear how bad their client's spouse has been over the last seven days.
Untrained Counselors: In most states, any licensed counseling provider can offer counseling services to couples. 80% of counselors report they offer couples counseling while only 12% have had any training in couples therapy. Psychiatrists, psychologists, professional counselors, clinical social workers, chemical dependence counselors and marriage and family therapists can offer couples counseling without ever taking a couples counseling class, much less having supervised practice in providing effective services to couples.
Biased Counseling: Too frequently therapists who have struggled in their current or prior relationships have a "bent" toward divorce. They let their personal experiences direct the client's focus away from what it is that they truly want in their marriage. We have worked with spouses who were referred to a "good" divorce attorney on their first visit to a so-called "marriage counselor". Some counselors are biased toward one spouse or the other. In siding with one spouse, they become their advocate and blame the other spouse for all the problems in the marriage.
"Client-Directed" Approaches: Too many counselors have been taught to focus on what the client wants. When an unhappy spouse attends their first session, they listen to the problems in the marriage and respond with something like, "It sounds like you are not happy in your marriage. Have you thought about separation to figure it out?" or, "You need to trust your feelings. You deserve to be happy. I can't imagine that you can feel happy in a marriage like this." The responses push the spouse to move away from the marriage without ever discovering the rest of the issues, history of what has worked in the past and assisting the client in discovering what they truly want in their marriage and what they are willing to do to make it happen.
"No test or temptation that comes your way is beyond the course of what others have had to face. All you need to remember is that God will never let you down; he'll never let you be pushed past your limit; he'll always be there to help you come through it.' I Corinthians 10:13
Why A Marriage Intensive Is Different
In trying to keep families together over the last two decades, these reasons drove us to try to develop something different that would have better results for couples. After working with hundreds of couples in Life Together Forever Workshops and hearing horrific stories from couples trying to find a way to keep their marriages together, we set out to develop something that works.
Now that we have worked with over 240 couples, one at a time, in our full day Marriage Intensives, we believe that the reasons we are having close to 90% success keeping marriages together are the following:
Emergency Room: Taking a full day to focus on the marriage relationship issues is an effective approach in making huge strides in healing the relationship and creating an environment for spouses to develop hope in creating a new future together. We have found our Marriage Intensive works with couples in the messiest of marital situations with deep wounds in their relationship. Couples who are separated, who have already filed for divorce, are near the finalization of their divorce and who have divorced and are considering any last hope for re-marrying each other have been helped by this approach.
Focus On Making Marriage Work: We are unashamedly and unabashedly focused on keeping non-dangerous marriages together. The marriage is the client throughout the marriage intensive. The focus is on getting the couple from where they are to where they want to be in their marriage.
Individual and Relationship Healing. We believe each party has contributed in some way to the mess in the marriage. There may be a true victim and perpetrator in the latest round of marriage problems. But we have found when each spouse discovers how they contributed to the state of the marriage and does some individual work around that, they discover their power to begin to do something different to create the marriage of their heart's desire. Only then are the core relationship issues able to be healed and a way forward together uncovered.
Unilateral Commitment: One of the most significant things that happens during our Marriage Intensive is that each spouse makes specific and measurable commitments that strengthens the marriage, regardless of what the other spouse does. The commitments include a timeline with built in accountability with a third party. Often the minister or counselor who referred the couple have a follow up session or two with the client to provide accountability and support as they begin to shift out of a negative pattern of interacting into a healthy marriage relationship.
Blessed by God: The Marriage Intensive is bathed in prayer. Prayer is a part of the day. Together we ask God to give courage to each spouse to go to the darker places in their marriage and within themselves and to not hold back from saying what needs to be said. We pray that God, Himself, will meet them there with grace, truth and blessing and provide healing. And we pray that God will use us (there are always two coaches) as He wills.
Experienced and Trained. There are few experts who have worked with as many couples as long as we have. We have been trained by the best in the field and taken from the very best approaches to create a highly effective marriage intervention. We continue to not only work on our marriage, but learn from the latest research what is working and not working to help couples experience the marriage they deeply desire. With over 240 Marriage Intensives under our belt, we are rarely surprised by anything new. While every couple and marriage is different, we have witnessed this approach work time after time.
Why Do You Only Have A 90% Success Rate?
We have found that there are three reasons why our Marriage Intensive ever fails.
Third Party. If one of the spouses is in an emotional or sexual affair and is unwilling to totally and fully give up that relationship, the work of the Marriage Intensive results in a quick revelation, usually during the intensive or within a few weeks, that the marriage will not make it.
Commitment Failure. If either spouse is unable or unwilling to keep their commitments as discovered in the follow up accountability session, we have discovered that there is a slim chance that the marriage will last. Many times it helps the one trying to make the marriage last see the writing on the wall and begin to take the steps necessary to formally end a marriage that has been dead for some time.
Refusal To Get Medical Help. We have witnessed marriages become healthy again even when one of the spouses has an addiction, mental illness, controlling nature, or medical issue. But when an impaired spouse is unwilling to seek professional help for their impairment, we have watched the marriage unravel.
What do you have to say?
We love to hear from readers.  Do you know couples who say that traditional marriage counseling did not work for them?  What other reasons would you list for why traditional marriage counseling has such negative results?  Have you ever heard of a Marriage Intensive?  Is there someone that you need to forward this article to?
This article was written by Roy and Devra Wooten, authors of "The Secret to a Lifetime Love". Learn more at www.LifeTogetherForever.com © Roy and Devra Wooten 2016. All Rights Reserved. You may replicate this article as long as it is provided free to recipients and includes appropriate attribution. Written permission for other use may be obtained at Secret@LifeTogetherForever.com.