Every once in a while a friend of Life Together Forever will ask us to write something for singles in their lives. We do our best to champion Life Together Forever. We are unashamedly committed to strengthening marriages and preventing divorce. However, this week's article will be one that you can share with anyone who is a single or step parent.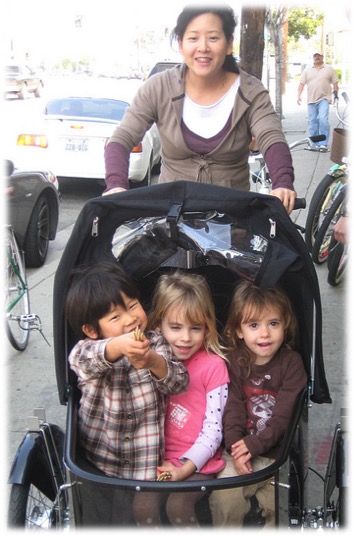 A dear friend of ours, Jayna Haney, has been speaking and writing on the subject of blending families for years. We recommend signing up for her blog and email notifications if you have ever divorced or have children who are not being raised by both parents in your home.
Before You Marry Again
There is a period between separation and divorce (pre-divorce), and a period between divorce and the next marriage (pre-blending). During both we recommend that you prayerfully consider the following tips:
Connect with God. Listen to Him by being in His word. Talk to Him by creating space in your life for meditative prayer.
Be your best. Work on yourself. Rediscover who you are at your core. Agree with God in what He says about your value and beauty. Become whole. Find peace and joy instead of temporary replacements that frequently cause more pain.
Parent well. Make decisions that are best for your children's development and divorce recovery, instead of what feels good or right in the moment. Think long-term. Don't use your children to achieve your self-centered goals.
Surround yourself with support. Become active in a church with support programs for you. Fill your empty time with people who share your values and faith and are supportive.
Date only with your target in mind. Create a list of the things you want to have in the heart, mind and values of the person with whom you want to spend the rest of your life. Only date real candidates. Be choosey. Refrain from getting sexual in your relationship as it will taint your ability to judge their character.
'Don't be afraid, for there is no one to shame you. Don't fear humiliation, for there is no one to disgrace you. The shame of your younger years and the sorrow of your widowhood are over. You'll forget those days as if they never happened. Because the One who made you will be your husband; the One called Commander of heavenly armies Will set you right again, the Holy One of Israel. It's not for nothing that He is called "God of all the earth." Isaiah 54:4,5 (VOICE)
Six Steps for Single Parents and Step Families
Jayna shared the following six steps you need to know to achieve lasting harmony an confidence for yourself and your family.
Get rid of the Lone Wolf System. Let go of the one person pity party and get off Isolation Island. No matter how smart, educated, or successful you are, you need a council of helpers. Reaching out for help is a great skill to model for your children. Don't put your dating partner on your council helpers.
Pay attention and know the specific dynamics and context of your family challenges. Nuclear family approaches don't always work with step or single parenting issues. All divorced families go through the grief and loss cycle at different phases and lengths of time. Step families move through the phases of Integrating the Step Parents, Creating a Healthy Marriage, Change Management, and Creating Workable Rules for Former Spouses. Refrain from blaming and instead take responsibility to create the family you want.
Move out of the fear, anxiety and high stress drama in your life. Overreacting will seem natural but it will make you and everyone around you miserable. Not taking care of your emotional self will leave you feeling helpless, unprepared to handle challenges, unable to teach your children how to handle their emotions healthily, and in a vicious cycle of drama and pain.
Be willing to learn new ways of responding rather than reacting. Don't cheat yourself out of God's blessings. "This is just who I am" sabotages your own efforts to heal and move forward. Choose to change so that your children will learn resilience. Be in charge instead of letting circumstances and people be in charge of you.
Reframe the negative stories you tell yourself and agree with God about who you are. Keeping the stories going, and the negative beliefs about who you are, will consume your thoughts, deplete your energy, and keep you creating the old pain again and again. Until you change the story of this unjust event in your life, you cannot and will not move into new and good things in your life.
Focus your attention and energy on what you can change and do have. Be fully present when your children are with you. Make each period of time with them count by creating traditions with them, doing fun things together, and giving your children attention. Trying to make the other parent agree with you on everything will keep you from being the best parent your children need. Focus your energy on appreciating what you have.
We always love to hear from you. If you are a single parent or a blended family, what advice would you add to the lists? If you are in the middle of these challenging times, let us know how this article helped you.
This article was written by Roy and Devra Wooten, authors of "The Secret to a Lifetime Love". Learn more at www.LifeTogetherForever.com © Roy and Devra Wooten 2015. All Rights Reserved. You may replicate this article as long as it is provided free to recipients and includes appropriate attribution. Written permission for other use may be obtained at Secret@LifeTogetherForever.com.