In 1 Peter 3:1-14, here are the ancient words of wisdom for husbands and wives of today, as interpreted in The Message.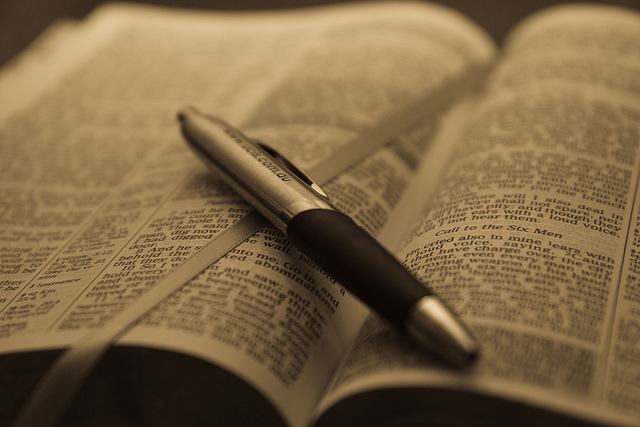 "The same goes for you wives: Be good wives to your husbands, responsive to their needs. There are husbands who, indifferent as they are to any words about God, will be captivated by your life of holy beauty. What matters is not your outer appearance—the styling of your hair, the jewelry you wear, the cut of your clothes—but your inner disposition.
Cultivate inner beauty, the gentle, gracious kind that God delights in. The holy women of old were beautiful before God that way, and were good, loyal wives to their husbands. Sarah, for instance, taking care of Abraham, would address him as "my dear husband." You'll be true daughters of Sarah if you do the same, unanxious and unintimidated.
The same goes for you husbands: Be good husbands to your wives. Honor them, delight in them. As women they lack some of your advantages. But in the new life of God's grace, you're equals. Treat your wives, then, as equals so your prayers don't run aground.
Summing up: Be agreeable, be sympathetic, be loving, be compassionate, be humble. That goes for all of you, no exceptions. No retaliation. No sharp-tongued sarcasm. Instead, bless—that's your job, to bless. You'll be a blessing and also get a blessing."