(This is part 2 of a 2 part series on blessing. See Part 1 here)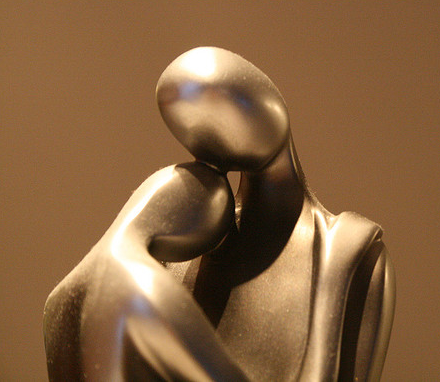 In Part 1 of this series, we defined blessing as a posture, or approach, toward another of good will. We challenged you to stop cursing your spouse with your body language, sighs, words, tone, and actions. And to stop cursing your spouse by withholding blessing from them.
Instead, bless—that's your job, to bless. You'll be a blessing and also get a blessing. I Peter 3:9 (Message)
The Great Blessing
When God told Moses how each new priest was to be blessed (Numbers 6:24-26), He spoke a blessing that has been repeated throughout centuries. You probably remember the words:
The Lord bless you and keep you.
The Lord make His face to shine upon you and be gracious unto you.
The Lord lift His countenance upon you and give you peace.
John Ortberg tells a story about a conversation he had with Dallas Willard, the spiritual giant to so many pastors and ministry leaders. Dallas shares that this ancient blessing is the perfect model for blessing others. We think it is the perfect model for blessing your spouse.
How To Bless Your Spouse
The Lord bless you. Tell your spouse what good things you pray that they God will give them and put into their lives. Tell them that you hope God blesses them with their heart's desires. Whatever it is that they are stressing over, tell them that you are praying for God to give them what they hope.
The Lord keep you. Tell your spouse how much you wish that God will protect them. Let them know what you hope God will protect and keep them from.
The Lord make His face to shine upon you. Tell your spouse that you pray that they will feel God's glory on them. That God is looking at them with delight and joy, happy to have them as His child. Let your spouse know that you pray they are so full of that feeling that it is a like a cup running over onto others.
The Lord be gracious unto you. Tell your spouse that God loves them so much, that anything that they have ever been ashamed of has been removed from them, as far as the east is from the west. Share your hope that they are so full of the feeling that the incredible scandalous grace Jesus brings that it oozes out from them into their relationships with others in their life.
The Lord lift His countenance upon you. When we want to let someone know that they have our undivided attention, we "lift our countenance". We give them full body attention. Tell your spouse that you believe they are so important to God that it is like He is sitting in front of them, looking into their eyes, and looking forward to being and conversing with them.
The Lord give you peace. Finally, share your prayer that as they feel the presence of God in their life throughout their day, that they experience peace in their heart and soul. Tell them that you hope that they have peace even in the tough situations because it has been placed in their heart from God.
Be The Blessing
What is better, breathing in or breathing out?
Try doing one without the 0ther. They are both equally important. And in blessing, it is just as important to receive blessing as it is to give blessing. Sometimes when we hear a blessing from someone, we negate it by offering some reason why it might not be true about us. That blocks the sender of the blessing from having blessed you, and it robs you of having your cup filled so that you can now pour out to others.
When you receive blessing, you simply let it soak in. Like the grass receiving the morning dew, take the blessing into every cell of your being. If you reply, reply simply with something along the lines of "Thank you so much, I needed that!"
What do you have to say?
We love to hear from readers.  How do you like to receive blessing?  How did it go when you blessed your spouse?   Do you bless your spouse by texting, email, verbally face to face or in a letter?  What would you add to our suggestions in how to bless your spouse?
This article was written by Roy and Devra Wooten, authors of "The Secret to a Lifetime Love". Learn more at www.LifeTogetherForever.com © Roy and Devra Wooten 2015. All Rights Reserved. You may replicate this article as long as it is provided free to recipients and includes appropriate attribution. Written permission for other use may be obtained at Secret@LifeTogetherForever.com.