There is an important place for routine in our lives. Having a rhythm of how we do our life feels safe and creates comfort. Habits create routines that lead to positive and negative results. For instance, a routine of spending less than you make leads to wealth, while the opposite routine leads to financial ruin.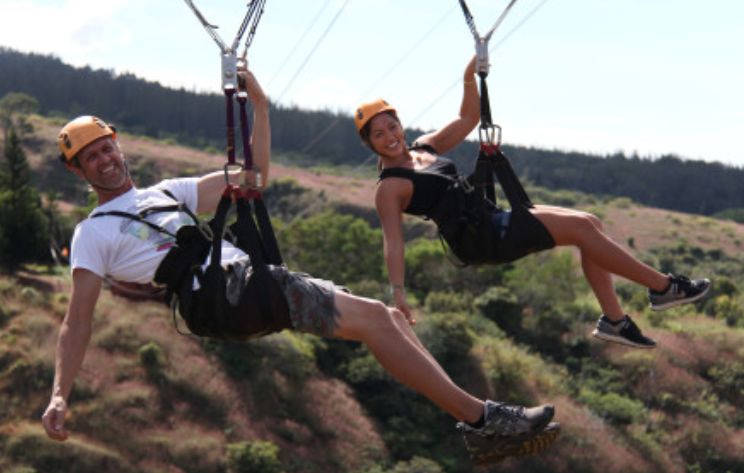 But routine in our married life is dangerous. Routine suffocates the life out of your marriage. In fact Honore de Balzac wrote in the early 1800s that "Marriage must fight constantly against a monster which devours everything: routine."
The Benefits of Adventure
We feel most alive when we are in new experiences. Adventure changes us physically.
Improves our body's immune system.
Increases mental sharpness.
Improves self-confidence and self efficacy.
Decreases stress and the impact of stress.
Assists in weight control.
When you do it with your spouse, it breathes new life into your marriage. Adventure bonds together the hearts of two spouses.
Create Adventure In Your Marriage
Instead of keeping all aspects of the marriage routine the same, take a chance at creating adventure together in your marriage.
New/Different Restaurant – Instead of going to the same place you always go during date night, decide together to try the restaurant that you have never tried, perhaps with international foods you have not ever tasted!
New/Different Activities – Instead of choosing between what he likes to do or what she likes to do, try something together that you have neither never tried.
Take Turns Planning Date Night – Surprise your spouse with a date night that would stretch your spouse's comfort level.   Do something a bit daring for the both of you.
Do Something Scary – Try an adventure sport like kayaking, zip-lining, sky diving or such.
Mix Up Chores – Change chores for a day or two. Or do your spouse's chores for them for a day or two.
'Love others well, and don't hide behind a mask; love authentically. Despise evil; pursue what is good as if your life depends on it. Live in true devotion to one another…. Be first to honor others by putting them first.' Romans 12:9-10 (VOICE)
What do you have to say?
We love to hear from readers.  Do you believe that routine can be harmful to your marriage?  Have you ever wondered about the power of adventure for your marriage?  What have you and your spouse tried to create adventure in your marriage? What other suggestions you would add to this article? Do you know someone you need to forward this article to?
This article was written by Roy and Devra Wooten, authors of "The Secret to a Lifetime Love". Learn more at www.LifeTogetherForever.com © Roy and Devra Wooten 2016. All Rights Reserved. You may replicate this article as long as it is provided free to recipients and includes appropriate attribution. Written permission for other use may be obtained at Secret@LifeTogetherForever.com.