Franklin was so tired of her complaining. "I work 10-12 hours a day and when I get home I have to take care of the chores around the house. By the time I get to finally rest, she's griping at me to spend time with her romantically and it feels like another chore."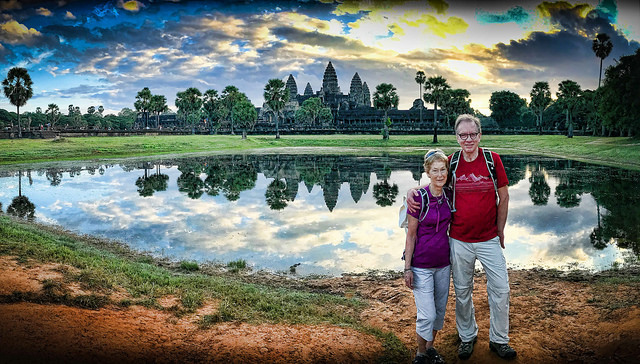 When he and Jamie came in for their Marriage Intensive, it was true that she wanted more emotional and physical connection with him. She wanted to date and to travel as they did earlier in their twenty-five year long marriage. She worked from home and took care of most of her chores and connecting with friends before he returned from work. "I feel like everything is more important to him than me."
Setting Up A Life With No Thought About Relationship
Franklin had many things to do. He loved to garden and was growing fresh vegetables that needed attention. He enjoyed the hobby of bee-keeping which also needed his attention from time to time. He also loved raising chickens, which required collecting eggs and making sure feed was in good supply. He loved to hunt but got to his lease so infrequently that when he arrived there was always so much work to do on it that he didn't have time to hunt.
We helped Franklin see that he had set up his life in such a way that he did not have time to enjoy the hobbies he loved and did not have any time for the woman he loved and was committed to living life together forever with. He discovered how all of the pressure of demands from his hobbies and wife were made by him as he chose to start each new leisure activity. As a business owner, he had complete control over his schedule, but felt pressure to earn more and more to support the financial obligations of his hobbies.
Setting Up A Life With Your Relationship Goals Intact
Too frequently we see spouses who feel overwhelmed by their schedules and complaining spouse. They blame their spouse for not being supportive enough and blame their schedule for not having anything in the tank to give to their relationship. They say that they don't have time. They feel like they are always having to do and perform for others. But the reality is different.
You Do What You Want To Do – The choices you make build the life that you have. You chose your career and job. You choose every moment what you will spend your time doing. Your decisions create the world that you live in.
You Have Time – You have the exact amount of time to do what you really want to do. In fact, you have all the time you want to do what you want to do. If you really want to do it, you will make the time to do it by making different choices about how you spend your time.
Your Relationship Time Reveals How Much You Value It – You can see by looking at your schedule, or completing a time study, how much you value your marriage. If your marriage only gets the left overs in your schedule, you will end up in a marriage that is challenging and vulnerable to divorce.
Tell Time What To Do – In order to create the relationship that you truly want, you have to make intentional decisions to create it. That means making your relationship important enough that you are enjoying the 4 most important moments of the day, checking in with each other, dating, and building passion, connection and commitment in your marriage.
Franklin Saves His Marriage
Although he thought the problem was his nagging wife and being overworked, during the intensive he learned how he had created the problem in his marriage and life. He made a commitment to review all of his financial obligations to see if selling off some things would make for a more reasonable work load. He committed to reviewing his business operations to see where he could delegate more. He committed to reviewing all of his hobbies and recreational activities with his wife to see what they may want to do together and what he could do alone or do without. And he committed to being intentional to do the things they did when they fell in love with each other.
Over a year later, Franklin is happier and less stressed. Jaime feels like he has put her on a pedestal and loves her. They have more passion, connection and commitment in their marriage. He has done the things necessary to create the marriage that he always wanted.
What do you have to say?
We love to hear from readers. What other suggestions you would add to this article? Do you know someone you need to forward this article to?
This article was written by Roy and Devra Wooten, authors of "The Secret to a Lifetime Love". Learn more at www.LifeTogetherForever.com © Roy and Devra Wooten 2017. All Rights Reserved. You may replicate this article as long as it is provided free to recipients and includes appropriate attribution. Written permission for other use may be obtained at Secret@LifeTogetherForever.com.