Cindy was sitting on the other side of the couch with tears running down her face.  "When I told my best friend Lisa about my unhappy marriage, she told me I should look into what it would cost for a divorce and handed me a phone number of the attorney she used."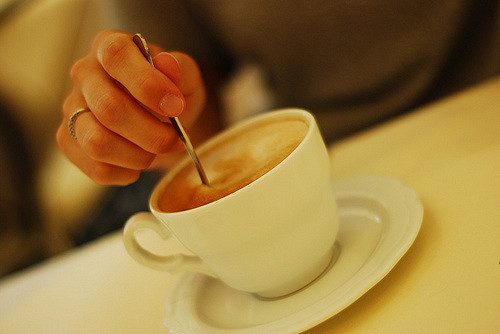 "All I wanted was for Lisa to give me some support."  Cindy made that call to the attorney's office who's sales focused incoming calls receptionist talked her into a face to face, no obligation, free meeting with them to learn more about it.  During the appointment, the divorce attorney's staff focused on the problems in the marriage and encouraged her to proceed with signing them as her representation just in case things ever proceeded.
By the time Cindy called our office, she had provided the divorce attorney's office with a $5,000 retainer check and moved half of the family's assets into accounts where her husband, Stan, could not have access to them.  "I never meant for my call to the attorney's office to end up in divorce.  I was just calling to find out information about the cost of a divorce.  But over the visit, they talked me into it.  I wish I'd have never made that call."
It is sad to report that the $50 billion annual US divorce industry is reaking havoc on families.  Do not be fooled.  Their interest is in supporting their bottom line not helping you or your family.  But Cindy did not call an attorney first.  She simply shared her unhappy marriage with her best friend.
Are my friends bad for my relationship?
Friends are great.  W like having friends.  Friends are there to support us through thick or thin.  They have "got my back" and are supportive of us no matter what.  They usually will tell us what they think we want to hear instead of what we need to hear.  They are almost always going to agree with us and be on our side when anyone comes against us.  That is why friends are so great for us.
Those are the very reasons why friends rate at the very top on our list of places where you should never ask for relationship advice.  Friends are so focused on helping and supporting us that they usually give advice that pushes us further away from our spouse.  That is why friend's advice about our marriage struggles are usually so bad for us.
Some common lines from friends that tear at the relationship and add to the problem instead of working toward resolutions and restoration include:
"He did what?"
"You need to get a backbone and shut that stuff down."
"You have to be kidding.  No way."
"I would never let anyone say that kind of thing to me."
"You have to do something about that."
"I read where that is a tell-tell sign of an affair."
"She needs to know you are the king and your house is your kingdom."
"Your spouse is treating you worse than a dog."
"If you don't do something about that its just going to get worse."
"No one should have to put up with that stuff."
"Dude, man up."
"You need to hire a private detective."
"If you were dating, I'd tell you to break up ASAP."
Our best friends are there to support us.  Their response to our struggles in our relationship are meant to support us and make us feel like we have someone on our side.  Their goal is not to strengthen the relationship.  That is why most relationship advice from friends is not good advice, and frequently causes more harm than good.
If my friend's advice is so bad for my marriage, where else can I go for help?
In over one hundred couples weekends, retreats and seminars, we have encouraged couples to find someone they can talk to about their marriage relationship when things get tough.  We encourage couples to look for someone who can impartially focus on how to improve the relationship.  We tell couples to find the following help now, before you actually need to give them a call.
First choice, find a married Christian couple who you can trust to talk to.  Find what we call "Marriage Veterans", a couple who has been doing life together for a couple of decades or more.  If you can find a couple who are Marriage Veterans that you both agree to meet with, make sure you only meet with them together or with the same gender spouse.  Husbands should meet together or with the couple, and wives should meet together or with the couple.  Make sure that they know you are welcoming of their words of encouragement.
Second choice, find a marriage minister, pastor or Christian counselor who you can trust to talk to.  If you are not involved in a community of faith, you are missing out on the support of other couples who desire to do life together forever.  Check with your trusted friends and family to see which area minister they recommend and call and make an appointment before you need help.  Go meet them in person before you ever need them.  You never know what supportive words they may be able to give you to help your marriage stay strong for the future.
Third choice, find a supportive marriage champion you can connect to via skype, phone and other social media.  Read their articles, blogs, website, etc. to make sure that they value the same values you do.  Connect with them and request their assistance at any time you need them in the future.
It is our experience that too many couples wait until the damage is severe to request assistance.  By having some support for your marriage before you need it, you will hopefully reach out and get the help you need sooner which can lead to reconciliation and restoration.
If we can ever be of any assistance, you can find us online at www.LifeTogetherForever.com or 281-949-8115.
What do you have to say?
We love to hear from readers. What other suggestions you would add to this article? Do you know someone you need to forward this article to?
This article was written by Roy and Devra Wooten, authors of "The Secret to a Lifetime Love". Learn more at www.LifeTogetherForever.com © Roy and Devra Wooten 2017. All Rights Reserved. You may replicate this article as long as it is provided free to recipients and includes appropriate attribution. Written permission for other use may be obtained at Secret@LifeTogetherForever.com.