Barnard and Shelley called for help in their relationship. He is the CEO of a mid-sized privately held fortune 500 company. She is an established attorney who has achieved praise from professionals across a broad spectrum of professional organizations. Their career achievements make them one of the highest powered couples we've ever worked with.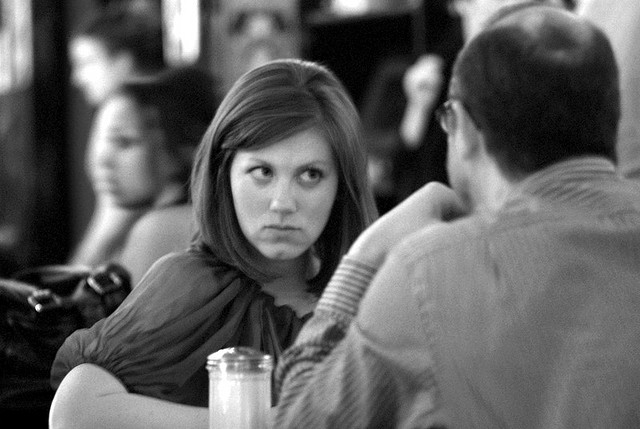 But they weren't asking us to keep their marriage together. A few years ago, following a public affair and following advice of family and friends, they divorced. Since then they have continued to be cordial to each other in the co-parenting of their three children, who live with Shelley full time in the house they purchased together almost fifteen years prior.
Because of the sacrifice of the Messiah, his blood poured out on the altar of the Cross, we're a free people—free of penalties and punishments chalked up by all our misdeeds. And not just barely free, either. Abundantly free! He thought of everything, provided for everything we could possibly need, letting us in on the plans he took such delight in making. He set it all out before us in Christ, a long-range plan in which everything would be brought together and summed up in him, everything in deepest heaven, everything on planet earth. Ephesians 7:1 (Message)
Since the divorce, their sixteen year old daughter has began making some poor social decisions resulting in a deep depression. Their twelve year old son is now disrespectful and earning "F"'s for the first time in his life. And their six year old seems confused by his two rooms full of toys in different homes.
Like most couples who have divorced, both care deeply about the impact the divorce is having on their children. When they communicate about the needs of their children, they are civil with each other. Both began to date others, slowly, signing up on online dating sites. While they had no deep hatred of each other, both believed there was nothing left to their relationship.
As Shelley began to consider introducing someone to the children for an event, both of them asked the question at the same time: could they fell back in love again? They reached out for a Marriage Intensive to see if they could get personal and relationship healing and to see if they both wanted to begin to reconnect their hearts toward a second chance marriage.
11% of all divorces or more than 1 out of every 10 divorces end up with the couple remarrying each other.
Major Considerations Before Considering Remarrying Your Ex
Have the individual wounds from the marriage relationship been healed. It is impossible to move forward in a healthy way together or with another, if the individual wounds have not been healed. If either party still has a large amount of emotional energy when they remember the challenges in the marriage, it is not healed yet. Think abou the difference between an open wound and a scar. It does not hurt to touch the scar, but the evidence is still there that it happened.
Have the relationship wounds been healed. In addition the individual wounds in the relationship, there are also wounds specific to the relationship. In order to heal the relationship, both will need to take responsibility for their contribution to the failed relationship.
Is there a desire to build a deeper, richer marriage together again. It is the maturity of the relationship, post wounds healing, that give the relationship the chance to be deeper and stronger than ever before. If there is a desire to create something new, perhaps stronger and better than ever before, then there is a way to move forward.
Not healing your personal wounds will affect your future relationships. Just because you want to forget about your ex and start anew with someone else does not mean that the effects of your prior relationship will not affect your new relationship. Sometimes the effect it unseen. It is as if there are psychic forces working unconsciously to cause drama and chaos in our relationships.   Working through the issue or issues will provide the best chance for you to move forward in a healthy and productive way.
Benefits of Remarrying Your Ex
You have the best chance of creating the marriage you really want with the one you have already deeply attached to. Your heart, like duct tape, becomes less able to stick the more you unstick and try to restick it. Research shows that every time you end a significantly long relationship, the chances of your next relationship working is lessened.
You know their areas of weakness. We are amazed at the frustration people have when they learn new information about the failings of their second or third spouse. The more relationships they have been in, the more baggage they bring into the relationship. You may not like something about your ex, but at least you know the issues that are in the relationship.
They are not the same person who did you wrongly. They have changed and matured and so you have as well. You are not the same person they married. You have been changed by the trauma in the marriage and so have they. Can two people who have been through the same traumatic marriage experience and are in a different place because of it begin to see each other in the new light of their experience?
It is always best for children to be raised by their parents in a healthy relationship. There is some debate within the literature about which is more damaging to children: growing up in an unhealthy relationship or having parents divorce. We believe that there is a third choice: to create a healthy relationship by doing the hard work of becoming healthier Godly people. We believe that unless you are in a dangerous relationship, you should do everything that you can within your power to make your relationship healthy. There is a good chance your children have been fantasizing and praying about this for some time.
Challenges to Remarrying Your Ex.
Family and friends have been contaminated by your worst expressions of the most damaging things in the relationship. As you begin to discuss the possibility of remarriage, you will not get support from the people in your life whom you have spoken negatively to about your ex over the last several years.
You may slip into the same negative patterns again. As you begin to re-engage, if you do not have a professional to help you, the forces of the same old thought and behavior patterns will pull you into the same old negative unhealthy pattern of relating. It will take you and your spouse making intentional moment by moment choices to move toward each other, instead of against each other or away from each other.
If you are not healed, you will not reattach to your ex. An effort to hit the reset button and begin the relationship again will fail if you and your spouse have been unwilling to grow through the pain of the things that caused your relationship to fail in the first place. It is in the personal and relationship healings that the two of you will be able to set good hard boundaries to keep the same things from happening again. It is in the healing that God's love gives you maturity to learn about how you contributed to the problem. And it is in the healing that the two of you begin to have your hearts reconnected at a deeper and richer level than ever before.
Shelley and Barnard did the hard work that was necessary in the Marriage Intensive. They each discovered many things they had done personally to contribute to the problems in their marriage. They dealt, with the gloves off, with the most wounded places in their relationship and God met them there and they found healing. Their efforts turned out wonderfully and they are excited and scared as they deepen their relationship by seriously dating again.
What do you have to say?
We love to hear from readers.  This is an especially difficult topic.  Do you know someone who needs to read this article?  What warnings or advice would you add to our list?  If you remarried your ex, what did you learn about the process that you can share with others?
This article was written by Roy and Devra Wooten, authors of "The Secret to a Lifetime Love". Learn more at www.LifeTogetherForever.com © Roy and Devra Wooten 2016. All Rights Reserved. You may replicate this article as long as it is provided free to recipients and includes appropriate attribution. Written permission for other use may be obtained at Secret@LifeTogetherForever.com.