In 2006, Vladimir Villosov designed his own coffin with enough room to fit his huge collection of pornography. At 65 years old, he was quoted as saying, "The girls in those magazines have been my companions for years and I want them to accompany me to the next life."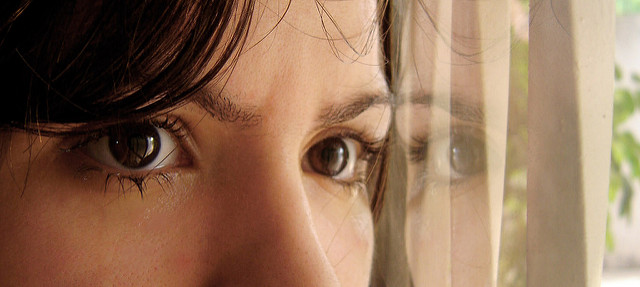 Long before the internet, pornography was a problem. And with the internet, a person today can see more pornographic images in a few minutes than their grandfather could see in a lifetime.
Are You Addicted to Porn?
According to Dr. Leslie Parrott in "Crazy Good Sex: Putting To Bed The Myths Men Have About Sex", if you have at least five of the following issues, you are clinically addicted to pornography.
Several times a week you are preoccupied with porn.
Engagement with porn over a longer period of time than intended.
Repeated efforts to reduce, control, or stop the behavior.
Great amounts of time spent in activities to view porn or recover from its effects.
Engagement in the behavior when expected to fulfill other obligations.
Reduction in social, work or recreational activities due to the behavior.
Continuing the behavior despite knowing you have social, financial, psychological, or physical problems that are caused or impacted by porn.
Need to engage porn for longer, more often or with more depravity in order to have the desired effect.
Feeling restless or frustrated if unable to engage in the behavior.
Just a Casual Porn User
Many men today do not fit the category of addiction, but they step out on their wives with pornography. They place the images and videos of others in the sole place that their spouse is meant to be. When their wives eventually find out, they feel betrayed, cheated on, lonely and that they are inadequate.
Mike Genung, in "The Road to Grace" writes, "What might your wife say if you approached her and said, 'Honey, this year I'm going to commit adultery just three times. Once this month, again in July and one last time in December. But I won't touch anyone. I'm just going to masturbate to pictures of other naked women. But it's just me and pictures and I won't actually have sex with another person. Okay?'"
How Pornography Effects Your Marriage
About half of divorces involve pornography issues.
Decreased satisfaction of sex with your spouse.
Your spouse's decreased satisfaction with your sexual encounters.
Decreased satisfaction with your spouse's sexual curiosity.
Lowered overall commitment to your vows of "forsaking all others".
Increased value of sex without attachment.
It's Victimless and Harmless, Right?
Not only is your marriage effected, but the dehumanization of the people who become the objects of your desires translates into seeing others in the real world as objects for your exploitation. You begin to view women who are your neighbors, church members, coworkers, and friends in a different light.
In the important work with Human Traffic Survivors that Shield Bearer Counseling Centers provides, they have learned that there are few images and videos where human trafficked victims are not involved in the making of pornography. The more depraved the images, the more likely it is that the person you are watching is a modern day slave who is being exploited to profit others (estimated $13 billion in US annually).   Your viewing feeds the continuation of the sex slave trade.
Porn Hurts You
Viewing porn hurts your ability to be the person you have always wanted to be. Shame arrives and keeps you from serving your spouse, family, church and community. Hiding and keeping secrets keeps you from living in full integrity. The burden of carrying shame impacts all of your relationships, your health, ability to reach your full potential, and your connection to God.
'There's more to sex than mere skin on skin. Sex is as much spiritual mystery as physical fact. As written in Scripture, "The two become one." Since we want to become spiritually one with the Master, we must not pursue the kind of sex that avoids commitment and intimacy, leaving us more lonely than ever—the kind of sex that can never "become one." There is a sense in which sexual sins are different from all others. In sexual sin we violate the sacredness of our own bodies, these bodies that were made for God-given and God-modeled love, for "becoming one" with another. Or didn't you realize that your body is a sacred place, the place of the Holy Spirit? Don't you see that you can't live however you please, squandering what God paid such a high price for? The physical part of you is not some piece of property belonging to the spiritual part of you. God owns the whole works. So let people see God in and through your body.' I Corinthians 6:18-20 (The Message)
Get Help
Visit with a minister, Christian counselor, or Christian coach. Give us a call if you cannot find help in your area at 281-949-8115.
Attend the Christian Mens Retreat: The Crucible Project. Find answers in a community of authentic Christian men.
Set up filters. Covenant eyes and X3Watch are two filters that will also allow you to have an accountability partner who can review your web browsing with you weekly.
Read "Every Man's Battle" by Stephen Arterburn and Fred Stoeker.
Have the Sex Talk with your spouse.
What do you have to say?
We love to hear from readers.  What would you add to the content of this article?  Do you know someone you need to forward this to?
This article was written by Roy and Devra Wooten, authors of "The Secret to a Lifetime Love". Learn more at www.LifeTogetherForever.com © Roy and Devra Wooten 2016. All Rights Reserved. You may replicate this article as long as it is provided free to recipients and includes appropriate attribution. Written permission for other use may be obtained at Secret@LifeTogetherForever.com.