Doug said, "I already gave you a kiss when I got home." They were in an argument in front of us during a Marriage Intensive. Rhonda was complaining about how "he never shows any affection towards me." Doug was explaining that he feels like he has already checked it off his to-do list.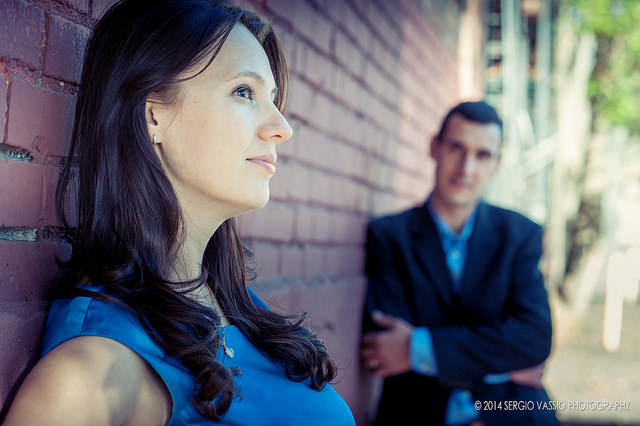 "Above all else, watch over your heart; diligently guard it because from a sincere and pure heart come the good and noble things of life." Proverbs 4:23
What they were telling us, and so many couples have told us over the years, is that the behavior alone does not accomplish the job. Working from a to-do list to show love to your spouse is a good start, but it only works if it is coming from your heart.
Two For Tuesday
When we were young teens growing up in Odessa/Midland, TX, the local rock radio station would play two songs from the same artist in a row. They called it "Two for Tuesday". We were thinking out loud about this problem and that memory came up.
We want to encourage you to do a check, once a week, on how you are showing love to your spouse. To help you remember, we are encouraging you to make this check every Tuesday by asking yourself these two questions.
Are you showing love in a way that your spouse will receive it? Showing love to your spouse in the way you like to be shown love might not be sending the message that you want to send. Check out this article on the Five Love Languages and start showing love to your spouse in a way that they will receive it.
Are you showing love to your spouse out of the deep love you have in your heart? You need to love your spouse with all of your heart. Your intentions must be focused on sharing the love you have for your spouse instead of checking it off of your to-do list?
If either answer is not "yes", then you need to refocus your attention on learning how to love your spouse in the way they will receive it and on falling back in love again with your spouse.
If you do it with all of your heart, your spouse will give you grace in the imperfect execution of showing them love.
If you do it in a way that your spouse will receive it, you will win your spouse's heart and invest in creating the marriage God wants to bless you with.
What do you have to say?
We love to hear from readers.  Are you showing love at the deepest levels of your heart to your spouse?  Are your motives pure?  How are you showing love in a way that your spouse will receive it? What other suggestions you would add to this article? Do you know someone you need to forward this article to?
This article was written by Roy and Devra Wooten, authors of "The Secret to a Lifetime Love". Learn more at www.LifeTogetherForever.com © Roy and Devra Wooten 2016. All Rights Reserved. You may replicate this article as long as it is provided free to recipients and includes appropriate attribution. Written permission for other use may be obtained at Secret@LifeTogetherForever.com.